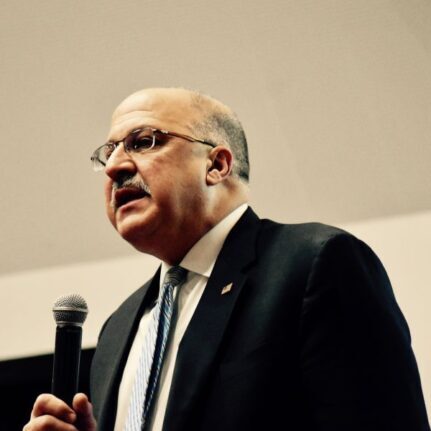 It is with great pleasure I announce my candidacy for re-election as State Representative of District 8 in Providence.
Over the past eight (8) years  as House Representative, my mission has been to vigorously advocate and fight for the people of our District and spearhead legislative initiatives that benefit my constituents regardless of ones' background, beliefs, culture, identity, and values. Now more than ever do we need a champion for change who will continue to fight for important topics such as education, healthcare, housing, justice reform, LGBTQIA+, racial equality, social services and many more. We may not always have it all together, but together we surely have it all.
I would love your support in the upcoming primary election on Tuesday, September 8th, 2020.
The wealth of experience I have acquired during my 35 years in public office has given me the skills and strength of vigorous leadership to be a champion for change on a local and state level, and to be effective in that role from day one. I exist in both my professional and personal capacity to advocate for and listen to the people – NOT for corporate entities, lobbyists, or special interests. I work for no one but YOU, and am unafraid to stand against insiders.
My solemn promise to you is that I will fight for the concerns and issues of the 8th District of Providence.
Continue fighting for passage of the COVID-19 Pandemic Insurance Recovery Act
Fight to repeal Medicaid cuts to combat the pandemic health crisis
Fight for affordable and fair housing
Fight against cuts to Providence schools
Create Commission to establish homeless shelter standards
Fight for mandatory training standards for law enforcement when responding to individuals who suffer from Developmental Disabilities
Continue the fight for racial equality and justice reform
Continue to fight for an increase in minimum wage
Help fight for safe staffing standards in our nursing homes